REVOLUTIONARY AUGMENTED REALITY IN MANUFACTURING
THIS IS A VIDEO NEWS RELEASE - REUTERS LTD ACCEPTS NO EDITORIAL RESPONSIBILITY FOR THE ENTIRE CONTENT OR INFORMATION RELATING TO THIS VIDEO NEWS B-ROLL, INCLUDING ALL CLAIMS, NAMES, DATES, SCRIPTS, ADVISORIES AND COPYRIGHTS. STORY FROM AEROSPACE TO AUTOMOTIVES, AUGMENTED REALITY IS TRANSFORMING MANUFACTURING
Augmented reality may sound like something out of a science fiction film, but the technology is changing manufacturing across the world. From aerospace to automotives, AR is not only increasingly being used on the factory floor, it's revolutionising it.

AR overlays virtual reality over real objects, providing all the necessary data a technician needs to make an assessment or perform a task. As well as operational efficiency, augmented and virtual reality are also streamlining the manufacturing design phase. At Lockheed Martin, a global security and aerospace company, technicians can wear augmented reality glasses, such as the Microsoft HoloLens, that use cameras, depth and motion sensors to overlay images.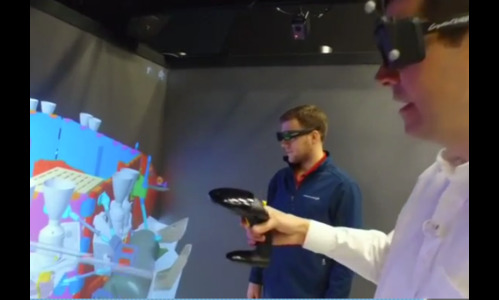 This new method means vastly improves accuracy and speed. At Lockheed Martin's Collaborative Human Immersive Lab (CHIL) in Colorado, this technology is being used on a variety of spacecraft, including detailed virtual reality examinations of the next Mars lander, ahead of its 2018 mission.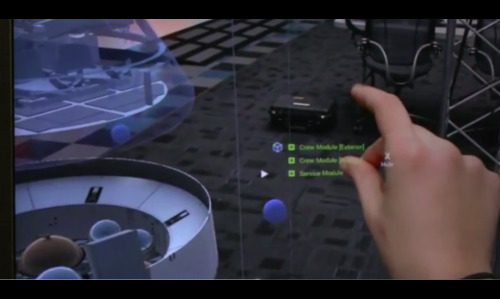 This all happens in a virtual reality facility called 'the cave'. CHIL Manager, Darin Bolthouse says: "In our 3D immersive cave system…we are looking at the insight model - a Mars Lander that has a mission to drill into the martian surface. We will be watching this in 2018. What the cave allows us to do is to see this is a full scale model, in a full-scale immersive way. We are reviewing the layout of the design of the space craft here.
We see different portions and parts of the systems, and some of the boxes that control the guidance navigation of the space craft. With the cave we are able to look at the design and look for improvements."