Art Journal January 2020: Create your New Year!
Art Journal January 2020: Create and curate your New Year!
In its third year, Art Journal January is back to help artists curate their creative New Year! There's no better time than the first month to gather your thoughts, inspiration and excitement into a book you can use throughout your 2020.
If you are just finding out about Art Journal January, no worries! You can read about the project here. There are also support articles that help artists choose their journals, including prompt words and ways to prepare your January.
The overall concept is to take all the ideas that are in your head and catalog them in something you can reference and use as inspiration as you progress into 2020. Keeping track of everything in your head is not only tricky, but can add to stress and anxiety. By putting everything into your Art Journal, you can rest knowing you won't forget anything!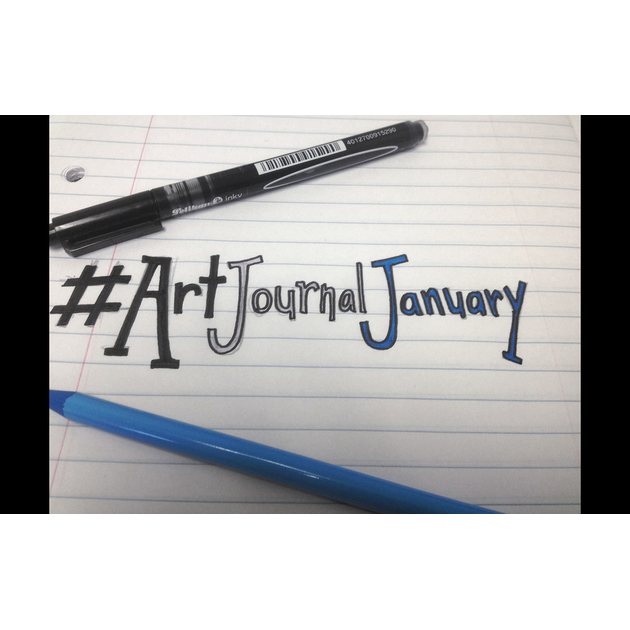 Make it your own:
Art Journal January is all about helping artists from all creative backgrounds. If you like to take notes, write poetry or jot down key words, you can! If you would rather record your thumbnails and concepts sketches for future reference, you can do that also! If you have a bunch of observational drawings and life drawing you want to archive for upcoming projects and reference that is available as well! You can create your own personal log of work you wish to work on, and by sharing it with your friends you can help gauge interest on what ideas have the most support!
A Journal by any other name:
Even if you are unfamiliar with the term, a journal is not so uncommon a concept. Graffiti artists have Blackbooks they use to record their ideas, color combinations, sketches and other artist's work. Filmmakers have Art Journals they use to highlight scene breakdowns, visual ideas, shot language and textures for setting atmospheres. Crafters use Scrapbooks to collect and practice designs, notes and categorize ideas for new projects.
Journaling with some help:
This year will be a big one, with our friends at Koh-I-Noor helping us conduct January's festivities! Be sure to check out Koh-I-Noor's facebook page for more info as things progress!
Contribute to the hashtag:
If you are participating in Art Journal January 2020, be sure to use the following hashtags so people can find your work (and so we can sing your praises on our instagram and facebook accounts): #artjournaljanuary2020 , #thaloartjournaljanuary #ajj2020
Be sure to check back as January starts for more content, ideas and projects!