Long Island's Best: Young Artists at the Heckscher Museum
Student Awards Announced
Long Island's Best: Young Artists at the Heckscher Museum of Art
On View through May 19, 2019
Huntington, NY – The Heckscher Museum of Art has announced the top awards for Long Island's Best: Young Artists at The Heckscher Museum. The prestigious juried competition received 359 entries from 57 high schools across Suffolk and Nassau Counties. The jurors narrowed the field down to 80 impressive works currently featured in the Museum galleries. The exhibition is on view through May 19, 2019.
The Heckscher Museum will present scholarships and prizes to a number of young artists in Long Island's Best. The competition's four top honorees:
Christina Mui, senior, Valley Stream Central High School, received the Celebrate Achievement Best in Show Award for the white charcoal work titled Yuk Fun Mui
Stephanie Renna, junior, Smithtown Christian School, received Second Place, the Judith Sposato Memorial Prize, for the paper sculpture, Awakened
Manuella Romero, junior, Manhasset High School, received Third Place, the Hadley Prize, for the painting Cartagena
Meghan Monahan, senior, Iris Wolfson High School (Greenvale), received Fourth Place for the
mixed media work Famous Telephone: Höch, Kosuth, Dali
Now in its 23nd year, Long Island's Best is a hallmark of The Heckscher Museum's education programs. This juried exhibition is the only one of its kind on Long Island that provides students the opportunity to exhibit their artwork in a prominent museum and to be featured in a full-color catalog. Museum visitors are treated to exceptional artwork by talented young artists.
The Long Island's Best experience begins with students visiting the Museum where they see and discuss works on view. Each student then chooses a work of art as an inspiration piece. They go on to create an original artwork and write an Artist's Statement explaining their creative process. Jurors for the 2019 exhibition are Lisa Chalif, Curator, The Heckscher Museum of Art, and guest juror Robyn Cooper, Adjunct Professor of Art, Adelphi University.
"Long Island's Best connects the experience of viewing art in the museum to the making of it. Students get the opportunity to fully immerse themselves in the creative process from the initial conceptualization of an idea through executing it," said guest juror Robyn Cooper. "At the end, students emerge with a deep appreciation for the arts, and a prestigious exhibition. They will have taken an artistic journey."
Visitors can see all of the artwork submitted to the competition on a digital display in the galleries. Mitchells, the Huntington-based department store, will display select images from Long Island's Best in their windows on Main Street beginning mid-May.
Long Island's Best
PRESENTING SPONSOR The Darrell Fund Endowment
ARTISTIC SPONSOR Strong-Cuevas Foundation
PATRON SPONSORS TD Charitable Foundation, The Claire Friedlander Family Foundation, RBC Wealth Management, and The Laura B. Vogler Foundation
EXHIBITION CATALOGUE SPONSOR Inna Gellerman, DDS, Gellerman Orthodontics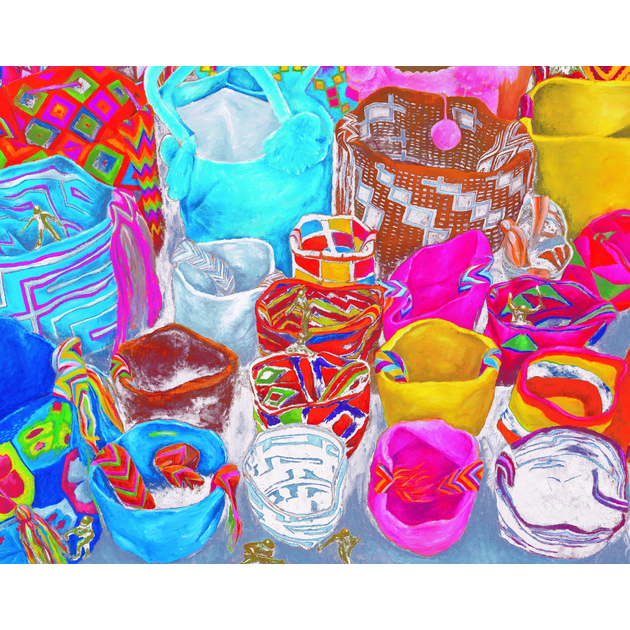 About The Heckscher Museum of Art
The Heckscher Museum of Art, founded in 1920 by philanthropist August Heckscher, is located in scenic Heckscher Park in Huntington, New York. Through its exhibitions and related programs, the Museum provides inspiring and transformative experiences to encourage a broader understanding of the past and present and to enrich life-long learning. The Museum's collection comprises more than 2,500 works from the 16th to the 21st century, including European and American painting, sculpture, works on paper, and photography. For information about The Heckscher Museum of Art, visit Heckscher.org.
Museum Hours
Wednesday - Friday | 10:00 am - 5:00 pm* Saturday and Sunday | 11:00 am - 5:00 pm *
Monday and Tuesday | Closed
*Huntington Township Residents admitted FREE Wednesdays after 2:00 pm and Saturdays before 1:00 pm. Proof of residency required. Free Admission for Town of Huntington Employees and Family (up to 4) and Active Military Personnel, Veterans, and Family (with ID, and up to 5 family members).