SPOTLIGHT ARTIST Pete Olsen
Thalo loves to promote artists and each month, we will spotlight a member of our community!
This month we are pleased to have Pete Olsen as the thalo Spotlight Artist.
THALO: Can you give an "elevator pitch" of your work?
Pete Olsen: I am interested in what we would call in art school "the elevation of the banal". Ordinary moments, ordinary items, raised up and closely observed in the same way we view extraordinary things. Making images and calling them art automatically raises them in importance, so to speak, and I find it interesting to raise up images of regular life. Right now I am doing a series of photos of carnivals, and carnival workers.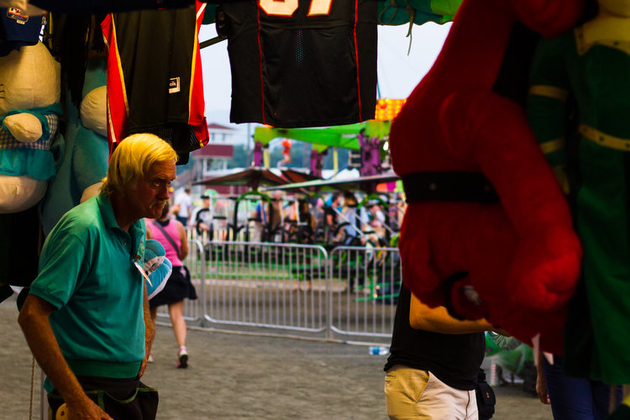 T: Is there a common theme throughout your work? Is there something you want your artwork to convey to people who see it?
PO: I try to pick out small moments, which is why I love to do event photography. You can capture really great facial expressions and personal interactions when you take candids. I want people to be able to find the magic in everyday situations.
T: Which artists do you feel have influenced your art the most?
PO: I am really influenced by the minimalist styles of Ansel Adams and Bruce Nauman. Nauman has a sculpture on the campus of the University of New Mexico, where I went to school.

T: Out of all of your creations (or bodies of work) which one did/do you find the most cathartic in creating?
PO: Photography is a pleasure for me, and a bit of a compulsion. It's satisfying to see clients happy with my work. I would say that metal sculpture is probably the most cathartic - working with your hands, bending steel, is pretty great.
T: How has your work (or technique) changed over time?
PO: I switch back between sculpture and photography, and I feel that each informs the other. My current work with carnivals inspired me to add bright colors to the metal shrines I make. I currently have a show up that incorporates both media.
T: How do you promote yourself and your art?
PO: That's always kind of tough. I try to keep my website current, and I have a Facebook page dedicated to my photography. Always carry business cards- word of mouth has been great for me.
T: What project are you working on currently? What are you most looking forward to with your work this year?
PO: Well, like I said I have a show up right now that incorporates sculpture and photography. I took a whole new series of images at the county fairs, and the big state fair (the Big E!) just started, so I am hoping to find some more inspiration there.
T: What is your favorite medium to work with, or what medium brings you the most satisfaction to use? Are there any mediums that you don't currently use that you'd like to explore?
PO: I recently started printing photographs onto metal, which are incredibly satisfying to look at, as well as a physical object. I used Adoramapix for printing and will again. It really gives my images an extra level. In art school, you have to focus, so I never got to get into printmaking. I think that would be cool.

T: What would you consider to be your "biggest achievement" with your work thus far?
PO: I've been showing a lot lately, and that's felt really good. It's nice when people ask you back!
T: What was your first work of art that you were proud of? Where is it now?
PO: When I first started making art, I got really into ceramics. I was considering a career in chemistry, and photography and ceramics really fed that same sort of mind set. So all my early work is pots and mugs, and they all went to friends and family. They are probably all broken by now!
T: Do you take commissions? Why or why not?
PO: Well, I do event photography and portraits, so those are sort of commission, right? Haha. I will certainly take photos with props, or for specific purposes. There's art I make just for myself, though, and I don't know that I would want to tweak them....but I am open to new ideas, and if it fits within my wheelhouse, I am game!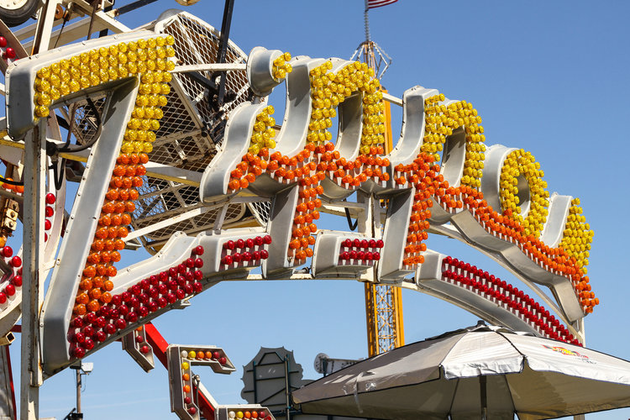 T: What do you do when you aren't working on artwork? What are some of your hobbies/passions other than art-making?
PO: I am a huge nerd, and yet only recently I have gotten into Dungeons and Dragons, and other role playing games. We meet once a week; it's a great way to spend time with friends, and pretending to chop heads off Orcs!
T: More of Pete's work can be seen at:
facebook page: Pete Olsen Photo