Binge-worthy: Your Art Fix on Netflix (January 2016)
We are always looking for new things to watch, here are 4 shows and movies to binge-watch for your arts fix.
1) Chef's Table (2015)
A Netflix original, this series follows a different chef during 6 hour-long episodes. Each chef welcomes the filmmakers to take an intimate look at not only their food, but their lives as well. This series provides a deeper understanding of the people who elevate food to an art form, and allows viewers insight to their inspirations, challenges, and what it takes to be one of the world's best chefs. Warning: Don't watch while hungry.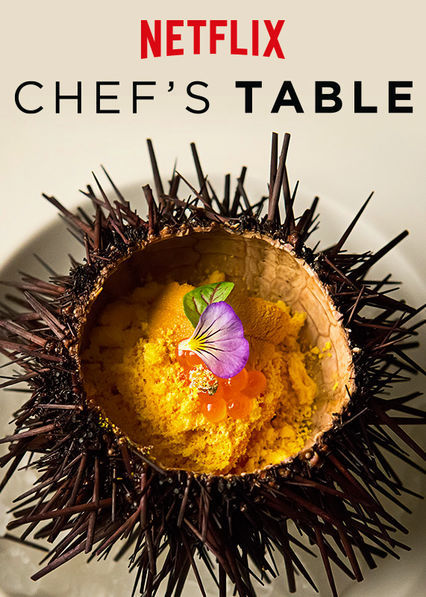 2) Marina Abramovic: The Artist is Present (2012)
Winner of a Peabody award, this film follows performance artist Marina Abramovic through the stages of an exhibition for the MoMA in New York. Working in the arts since the early 1970's, the Serbian artist is one of the most well known names in performance art. This film, allowing an understanding into the processes of one of the most famous names in the art world today, is not to be missed.
3) Art & Music (2009)
For the little artist in your life! This series introduces children to artistic expression and terms in a fun and engaging way. Using tools such as puppets, claymation, sand drawings and more, kids ages 0-2 will develop a love of art right from the beginning.
4) Listen to Your Heart (2010)
This story follows musician Danny (Kent Moran) and his love Ariana (Alexia Rasmussen), who has lost her hearing, leaving her unable to hear the music she inspires. This is a tale about the power of music, and also a beautiful love story that will have you reaching for the tissues.
Photo Credits:
https://www.google.com/imgres?imgurl=https://scdn.nflximg.net/images/7123/20977123.jpg&imgrefurl=https://www.netflix.com/title/80007945&h=597&w=426&tbnid=NlrqPFcdcG_6FM:&tbnh=186&tbnw=132&docid=_pqWi5LGZRSewM&itg=1&usg=__PKquhRTFxRy9-pq8LzU0Qpd5Abk=
http://usa.newonnetflix.info/catalog/search/music
http://www.movpins.com/dHQxMjc0Mjk2/listen-to-your-heart-(2010)/
Sources: https://en.wikipedia.org/wiki/Marina_Abramovi%C4%87#Career