5 Must See TED Talks by Great Artists
5 Must See TED Talks by Great Artists
Welcome to thalo's "Must See" series! This is the first in a line of recommended materials to watch to inspire yourself in all the ways we can be creative. Happy watching!
1.) Liu Bolin
In this Ted Talk, Liu Bolin explains his politically charged and often haunting work. Through photographic documentation, Bolin tells a story of the disillusionment he feels for a society in economic transition. His work begs the question, is humanity forgotten in a world built on capitalism?
2.) Beatrice Coron
If you've ever wondered what the origin of the word "silhouette" is, this TED Talk is for you. Coron's work explores storytelling and linguistics through the process of cutting paper. The end results are impressive pieces that explore the interconnectedness of storytelling and history.
3.) Theo Jansen
This prolific artist's work mimics evolution with the kinetic sculptures he has named "Strandbeests". Living together in herds on a beach in Holland, the sculptures either live to have their traits used in the design of the next generation of "Strandbeests", or succumb to their environment. Jansen's Ted Talk explains his fascinating take on the theory of evolution that will appeal to any lover of math and science.
4.) Shea Hembrey
This TED Talk can be summed up in one word: META. A very fun talk to listen to, Hembrey describes how he became 100 different artists to stage a fictional biennial by the name of "Seek". His work can be viewed as anywhere from a tongue and cheek commentary of contemporary art to an exceptional and dedicated performance piece.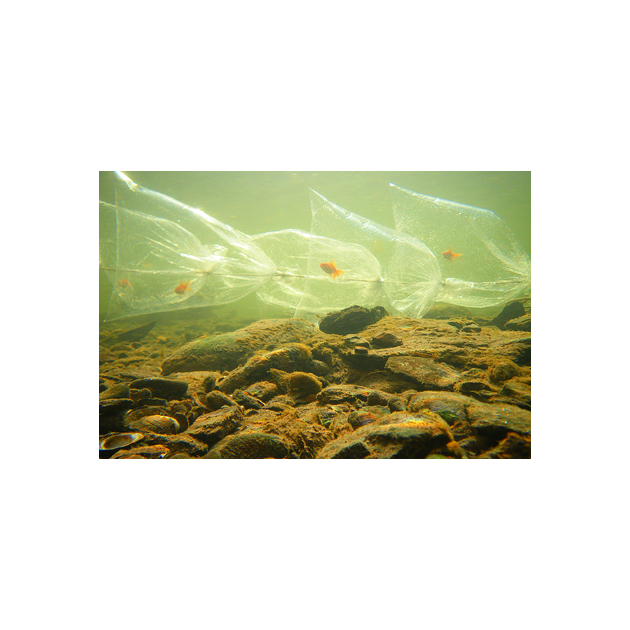 5.) Haas and Hahn
The final TED Talk is an uplifting one. It tells the story of how the façade of a crime ridden favela in Rio de Janeiro was transformed into a work of art. It shows what can happen when you scrap the masterplan and let a project develop from the ground up.