Convention Ready: Your 2019 Convention Schedule!
Convention Ready: Planning your 2019 Convention Season!
A New Year, a new convention season! As we approach a fresh-faced 2019, there are more opportunities for creatives than ever! Whether you are an artist, fan or newcomer to the creative community, here is a major list of every convention, festival and events pertaining to the arts that you should have penciled into your calendar.
Keep in mind; these are the biggest examples of conventions of all types across the world happening in 2019. There are several more comprehensive event listings online that you can use to find the conventions that are closest to you in both preference and distance.
LA Art Show (Modern and Contemporary) – January 23rd-27th, Los Angeles CA
One of the most comprehensive international contemporary art shows in the country, this event spans across five days and five evenings with special events and more for attendees. This event takes place at the same venue that hosts the Grammy Awards and Museum.
C2E2 2019 (Comic Book and Pop Culture) – March 22nd-22th, Chicago IL
Not to be forgotten, the ReedPop event, rounds out the three biggest-named events in comic book and pop culture in the United States. C2E2 is the third comic con run alongside the infamous San Diego Comic Con and the Eastern relative New York Comic Con. A massive event with the same level of panache and bravado as it's siblings, taking place in the Windy City!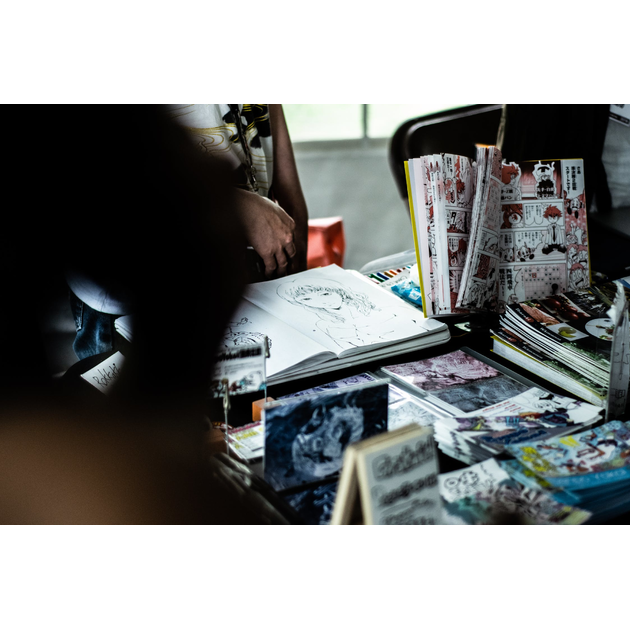 Five Points Festival 2019 (Street Art, Beer and Maker Culture) – June 1st-2nd, Brooklyn NY
After a successful 2018 event, Five Points Fest is aiming to be the biggest independent toy and maker-focused event on the east coast! Taking place at the Brooklyn Expo Center, this event combines the creative ambitions and art styles of toy makers, artists, counterculturists and craft beer. The result of a symbiotic partnership between Clutter Magazine and Lagunita's Brewing, Five Points Festival offers a little bit of everything for the rebel and/or misfit in all of us.
https://www.fivepointsfest.com
San Diego Comic Con (Comic Book and Pop Culture) – July 18th-21st, San Diego CA
Arguably one of the most important and impactful conventions of its kind, SDCC is the crowned jewel of shows. Due to its popularity it sells out within minutes and brings artists, creators and talent the world over to its doorstep. The show is currently sold out, but there's nothing to stop you from planning for 2020!
https://www.comic-con.org/frontpage
Fan Expo Boston 2019 (Comic Book Art and Pop Culture) - August 16th-18th 2019, Boston MA
Previously known as Boston Comic-Con, this long-running powerhouse event is the biggest Convention in New England. Showcasing talents across all mediums and disciplines, Fan Expo has a little bit of everything for everybody with a large focus on Comic and Manga art, artists, and comic-based content.
https://www.fanexpoboston.com/en/home.html
New York Comic Con (Comic Book Art and Pop Culture) – October 3rd-6th, NYC
One of the biggest Comic Book and Popular Culture Conventions in the World, New York Comic Con is the sister convention taking place at the Javitz Center in Manhattan, New York. This event gets bigger and better every year with more high-profile names and talents convening in the Big Apple. Not only is the convention a major destination for the weekend, the evenings become a massive social network of creatives, many with events occurring at comic shops, restaurants, clubs and other areas.
http://www.newyorkcomiccon.com/
IlluxCon 12 – Reading, PA: Mid-October 2019
IlluxCon is the world's largest exhibition of imaginative realism artwork. All traditional or digital artists and illustrators. This event is a fantastic opportunity for artists and creatives to meet, learn and share ideas about the industry in which they share. If you are a student or collector of fantasy art, this is your Graceland.
DesignerCon (Toys, Street and Urban Art) – Nov 22nd-24th 2019, Anaheim CA
Designer con is an independent creative convention that caters to the makers of the world. 3 Days featuring 700 vendors and over 300 creators will converge on the Anaheim Convention Center in late November. Artists specializing in pins, graffiti, stickers, original art and more will be featured!
Art Basel Miami (Contemporary / Modern Art) – First Weekend in December 2019, Miami FL
Art Basel Miami (and Art Basel as a whole) is a massive modern Art Festival that involves hundreds of galleries and thousands of artists for a weekend of exhibitions. Art Basel as an institution is now across multiple major cities worldwide, from Miami, Buenos Aires and Hong Kong, all with their own communities and outpouring of attendance.
https://www.artbasel.com/miami-beach
CTN (Creative Talent Network) Animation eXpo: Nov. 21st-24th 2019, Burbank, CA
This is a unique event that is dedicated to the animation world and its many disciplined creatives that comprise its industry. The event aims to merge the digital and traditional worlds of animation technology and talent by bringing communities and businesses together to share ideas and break ground on new projects. With the tagline "Putting the Talent Center Stage" and assisting with panels, workshops and more, this is not just a fan convention, but a learning experience to boot.
https://www.ctnanimationexpo.com/
Son of Monsterpalooza 201 – April 12th – 14th, Pasadena Convention Center, CA
This convention is a longstanding event comprising of Make-up, Cinema effects, costume, prop, special effects and independent artists that draw their inspiration from the world of film and its surrounding industries. Complete with high profile guests, panelists, vendors and a full blown costume contest, this is a show you won't want to miss.
http://www.monsterpalooza.com/spring/
8th Annual PACE (Plein Air Convention and Expo) – April 24th-29th, San Francisco CA
This event acts as an annual convention for plein air painters, offering exhibits, demonstrations and workshops held by 80 of the world's premiere plein air artists. This event operates like less of a convention and more of a training ground for painting artists of all levels.