Spotlight Artist Joanna Keane Lopez
Thalo loves to promote artists and each month we spotlight a member of our community!
This month we are pleased to have Joanna Keane Lopez as the thalo Spotlight Artist for February.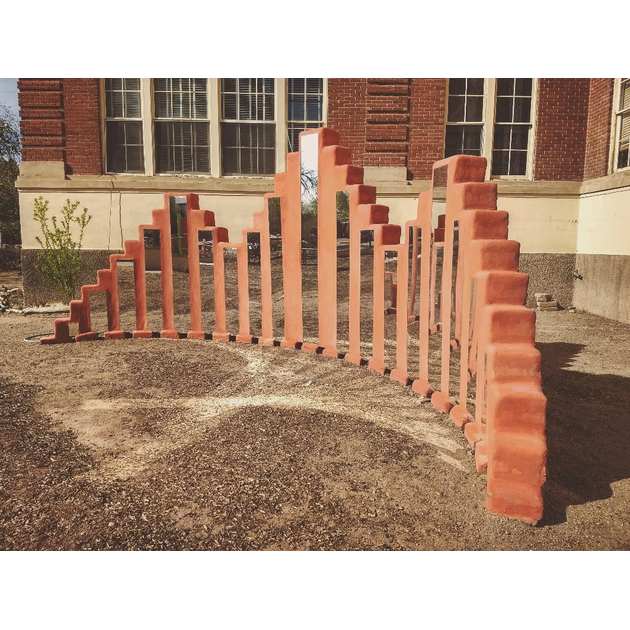 Thalo Team: Can you give an "elevator pitch" of your work?
Joanna Keane Lopez: I'm an artist, builder & organizer who works with site-specific installation and public art. As an artist working in sculpture, my practice is inspired from a cross-disciplinary approach to public, participatory and social engagement. I primarily work with the materials of adobe architecture, earthen plaster and aliz (a clay slip paint) to address conceptions of sculpture in engagement with land.
TT: What is your artwork about and what do you want people to take from it?
JKL: My work varies although I would say it mainly revolves around place, land, intimacy with materials, and connection.
TT: Which artists do you feel have influenced your art the most?
JKL: Anita Rodríguez and Carole Cruz are two artists and builders who have been very influential. I studied with both of them in Taos, New Mexico several years ago to learn about working with adobe architecture.
TT: Do you have a preferred method of presentation for your artwork and why? (Examples: workshops, gallery shows, Instagram, etc.)
JKL: My website… exhibitions, public locations where I install and instagram.
TT: Out of all of your creations (or bodies of work) which one did/do you find the most cathartic in creating?
JKL: A few years ago I made a paper dress sculpture out of plants that I collected during my time in Land Arts of The American West. I sewed a family portrait on the chest area of the dress depicting myself and photographs of my mother, my father and my great grandparents. It felt cathartic because I was bringing fragmented or forgotten pieces of my family into one cohesive portrait.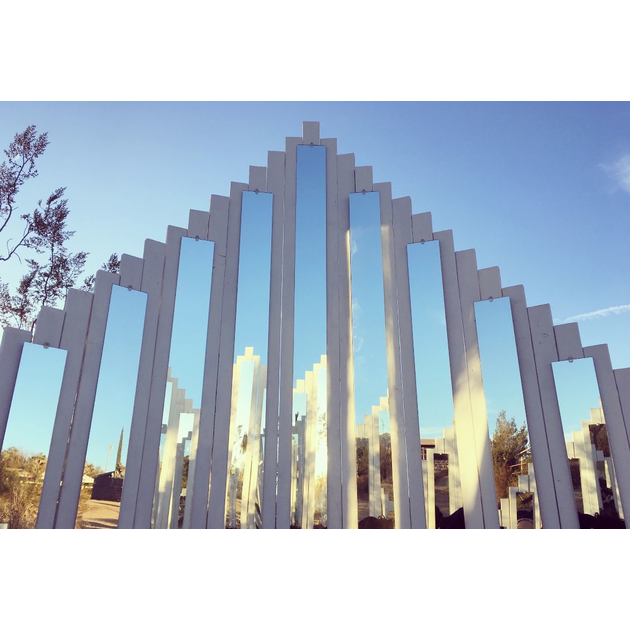 TT: When was your "Aha!" moment that led your work to where it is now?
JKL: That's kind of difficult to answer. It's been a process over time that has been the aha! moment and I am in continual awe of this aha! moment when it may strike.
TT: How has your work (or technique) changed over time?
JKL: I have changed my materials over time. I was working with a lot of paper in undergrad, dyeing the paper with natural dyes like indigo, cochineal and chamisa flowers. I then became interested in making paper with actual plants. I would collect grasses and sages and then process them as a papermaker to create larger sculptural objects. After this I began working with adobe bricks and large public art, quite the difference! I also have worked with woodworking, video and painting.
TT: How do you promote yourself and your art?
JKL: Well, the most obvious is Instagram or Facebook. Ideally someone may write something up in a magazine, newspaper or online article too.
TT: Do you have any tips or advice for fellow artists based off of your experiences thus far?
JKL: I would say… learn how to apply for grants, residencies and fellowships! As well as commissions. It's a big part of it.
TT: What are you working on right now and why?
JKL: I'm currently working on a new body of work as well as focusing more on music this year. I have a musical project as well called Noche Blanca.
TT: What would you consider to be your "biggest achievement" with your work thus far?
JKL: I received a Fulcrum Fund grant from the Andy Warhol Foundation for The Visual Arts in Fall 2017. Completing that with my consequent project, Resolana: Public Art + Performance was really amazing.
TT: What was your first work of art that you were proud of? Where is it now?
JKL: While I was a student at The Oxbow School in Napa, California I made a 4'x5' charcoal self portrait. I still look at it and wonder about my 16 year old self. It's currently in Albuquerque.
TT: Do you take commissions? Why or why not?
JKL: Yes, I do. I like doing various projects.
TT: What do you do when you aren't working on artwork (hobbies, job, etc.)?
JKL: I like to travel and go places. I also like to play music. Oh yes and reading.
TT: What is an area in your work that you feel weak in that you want to improve upon and how are you going to get there?
JKL: I am continually more interested in working with community engagement and social practice. I've done a few projects in this realm and I've found them really rewarding. I'd like to work more with communities, arts organizations and state agencies.
TT: How do you overcome art blocks?
JKL: I think it's about not giving yourself too hard of a time. As well as giving yourself space, physical and mental space. Sometimes I think our minds can become too full & busy and it gets overwhelming to see clearly of what to do or make and why.
TT: Where do you see your work taking you in the next 5-10 years?
JKL: In 5 years I will be 32. Ideally, I'd like to have my masters degree by then. I'd like to be traveling, working on larger projects, and collaborating in ways that have a larger impact in the world.
TT: Is there something that you would like to share with us that we have not covered, that pertains to you and your work?
JKL: Get outside and be inspired!
TT: If you have links for your website, Facebook page, Instagram, Twitter, etc. that you would like to share, please include these addresses below.
Instagram: @jokeanelopez