Art Basel Brings the World's Finest Art to Miami Beach - Part 1
By Dawn Dubriel
MIAMI, FL - Again, Art Basel Miami Beach brings the world's finest art to Miami, Florida for their annual United States series event. As visitors enter the Miami Convention Center from Area D, they are greeted with eye-popping works by Pablo Picasso displayed in the Helly Nahmad of New York gallery. If there were a $1 charge per selfie taken in front Picasso's large Mousquetaire A La Pipe, 1969, thousands of dollars would have been collected during today's non-stop hustle and bustle.
Just around the corner from the Picassos is the Richard Gray gallery, where one can feast one's eyes on a vivid painting by David Hockey, The Conversation, 1980 as well as several timeless Andy Warhol works.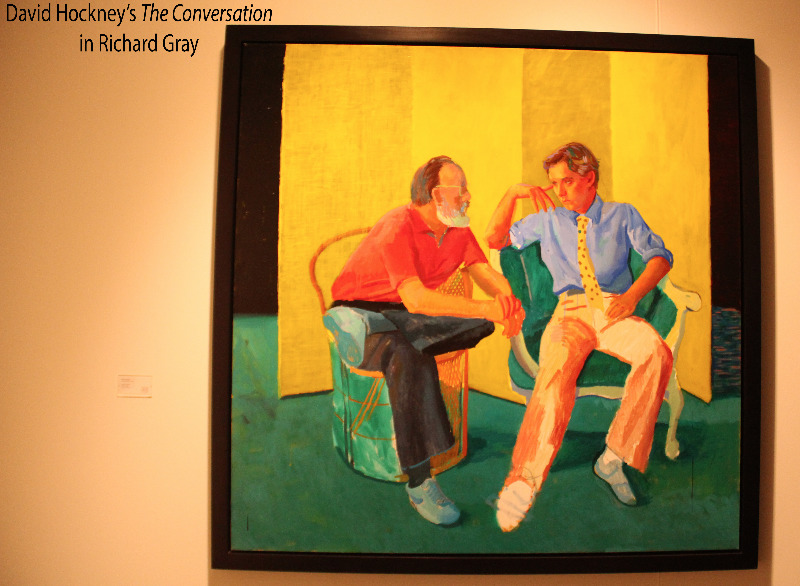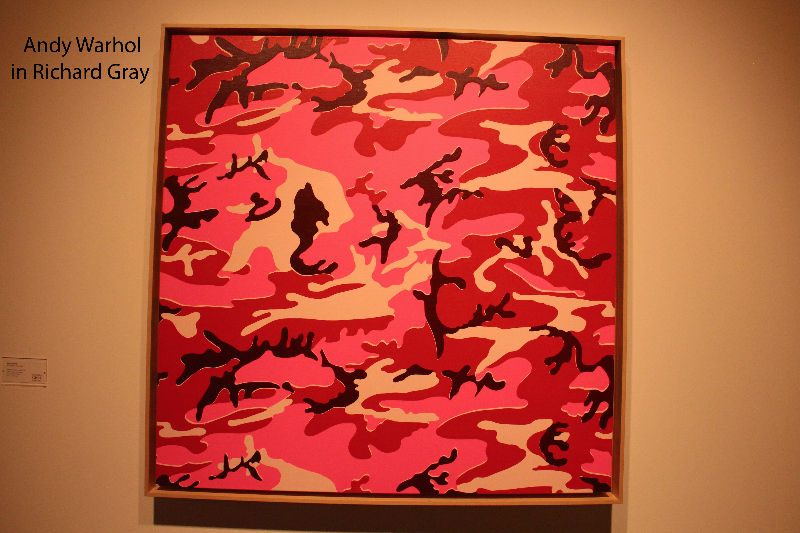 Welcoming visitors into two of the entrances of the Richard Gray gallery are two of Barcelona born Juame Plensa's awe-inspiring, evocative sculptures: Laura (Basalt, 2015) and Lou in Antibes (Bronze, 2015). To take a clear photo of these two pieces of art took some time, so many people were standing in line for their turn to gaze upon the sculptures' beautiful features, natural textures, and interesting shapes.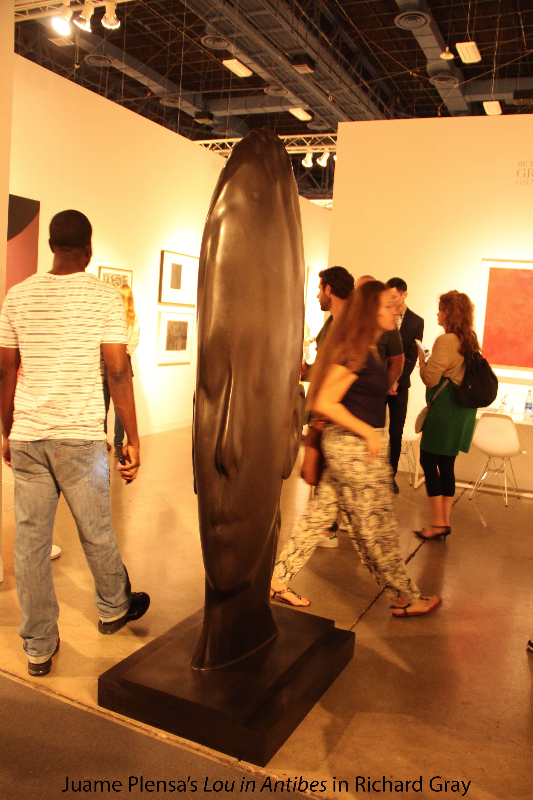 A wall-sized drawing by Plensa: Slumberland XXXI (Patricia), 2015, graphite on paper, also graces a front wall of Richard Gray gallery.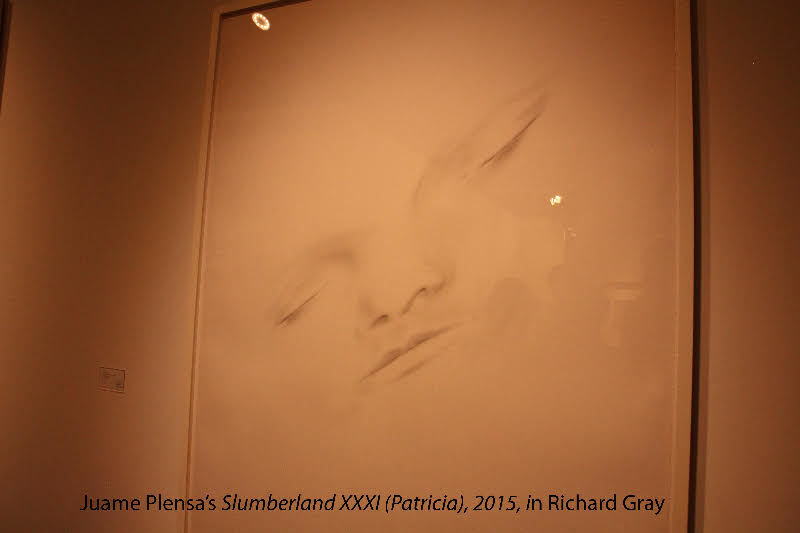 Another interesting piece there that will not disappoint is Doug Aiteken's Listening, 2011, a huge led-lit light box of a giant cracked iPhone ~ very contemporary for a crowd that was led around by their individual devices in order to snap selfies in front of the many beautiful multi-media works of art.
Hammer of New York was definitely the gallery with the most action because every painting there was either a Picasso or a Matisse, hence the name of their exhibit: Matisse & Picasso. I must say it was great fun to come face to face with Picasso's paintings of faces, particularly his Tete D'Homme III, 1965.
Artist Nina Beier of the Standard (Oslo) Gallery also created amazing free standing floor installations: two faucets, one pouring pennies, the other, an array of espresso cups, pouring piles of coffee beans. In the NOVA sector, Silvia Cintra + Box 4 of Rio de Janeiro displayed contemporary works of art that meet literature, cow skin, and music ~ created, respectively, by Marila Dardot, Nelson Leirner, and Chiara Banfi.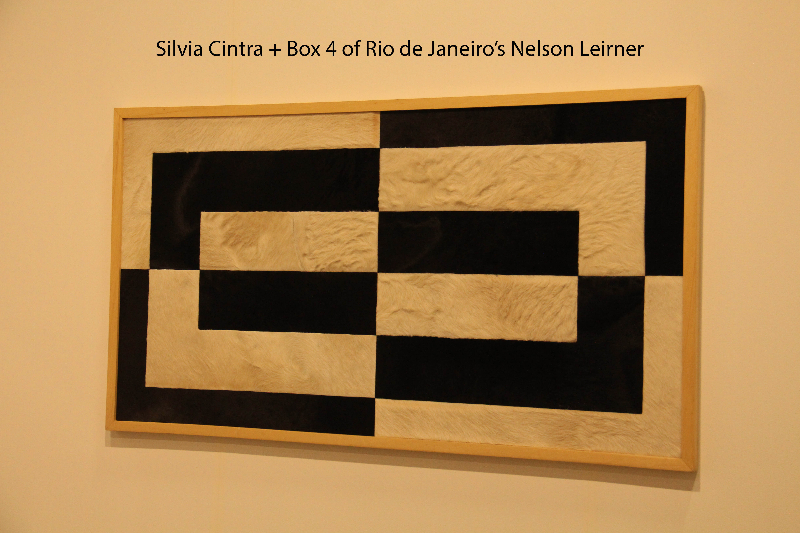 Another attention getter was a bare queen-sized mattress with large lips painted in aluminum, Untitled by Dirk Bell in M12 Berlin.
Another beautiful work of Juame Plensa, an amazing sculpture of resin and marble dust, Lou In White, 2015, stood within the entrance of Galerie Lelong.
In addition to all the international artwork, the visitors you see at ABMB are literally works of art come to life in their own right, from diverse backgrounds, funky to classy, surrounded by a humming sound cloud of many different languages, yet all surprisingly polite even while jockeying for position for a memorable snapshot with the astounding featured artworks.
To read more about Art Basel Miami, click here.