The Art Lovers Gift Guide
For the creative someone in your life this holiday season
1) For your friend who visits the Met to see every new exhibit…
If you live in New York, a membership to the Met is a thoughtful gift that they will be able to use all year. For $110, they will receive access to special exhibition previews, express admission to the museum, and bragging rights that they are a member of one of the most renowned art institutions in the world. Not to worry if you don't live close to NYC. Just go to the website of your local art museum and see what their membership programs offer. And if you decide to spring for a duel membership maybe that special someone will bring you along.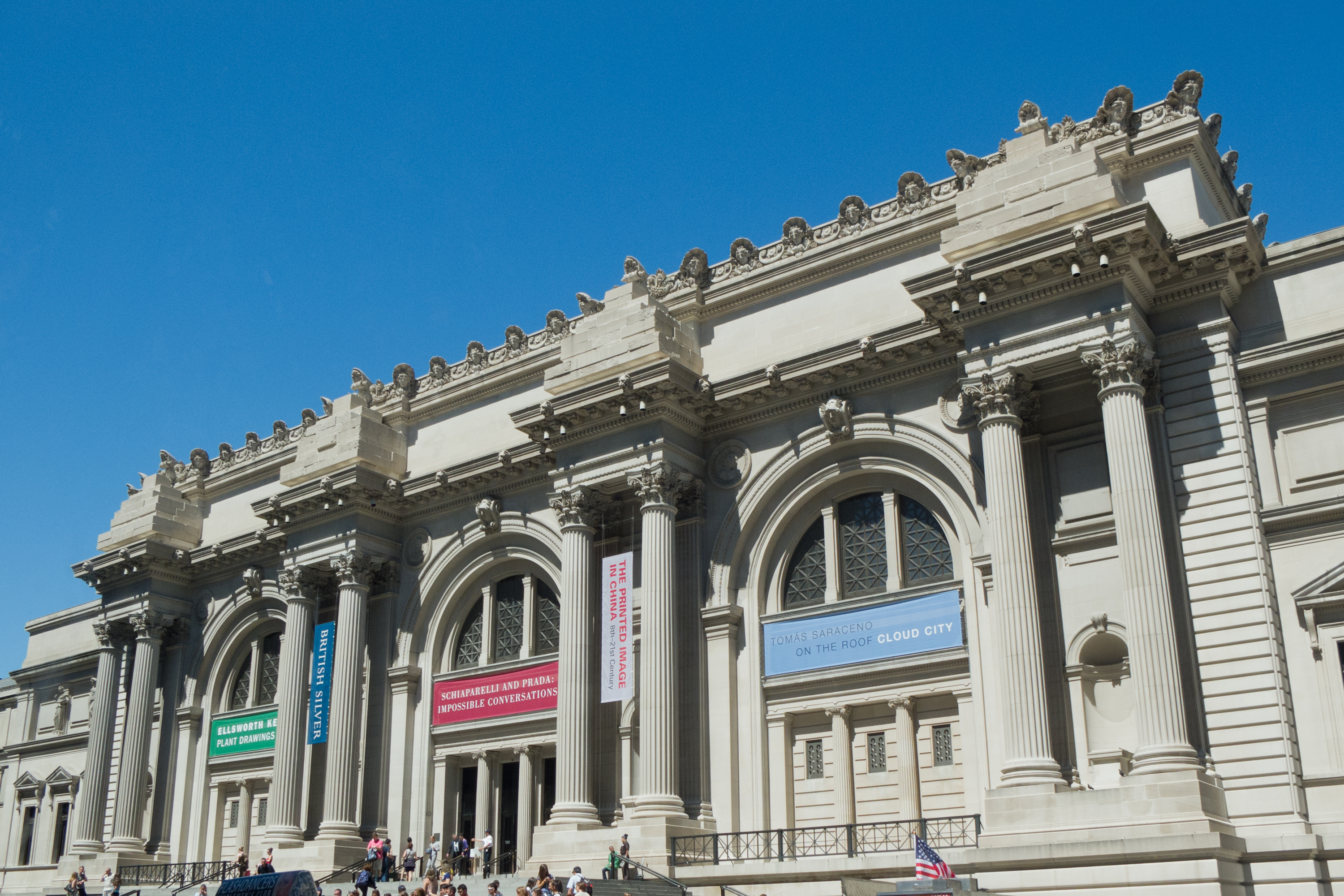 Find it here: https://secure.metmuseum.org/secure/membership/member
2) For your Mom who loved Salma Hayek in the movie Frida
Give the gift of a glimpse into the life of the famous artist with the book Frida Kahlo: an Intimate Self Portrait. A first-hand look at the last 10 years of her life, this illustrated journal will show a side of Frida never seen before. Plus, the sections about Diego Rivera will make your Mom less bothered by your Dad's snoring.
Find it here: http://www.amazon.com/Diary-Frida-Kahlo-Intimate-Self-Portrait/dp/0810959542/ref=sr_1_1?ie=UTF8&qid=1448851115&sr=8-1&keywords=frida+khalo+book
3) For your work BFF who is always doodling in meetings…
A small, unlined journal is less conspicuous than a sketchpad, and perfect for sticking in a purse to bring back and forth to the office. Plus, the beautiful exterior makes drawing much more special than using leftover sticky notes. The leather options above range from $26.00-$38.00 at Anthropologie.
Find it here: http://www.anthropologie.com/anthro/product/home-office-journals/32842809.jsp#/
4) For your brother who always brags about his culinary creations…
Add a little flair to his cooking routine with the Glass Pot by designer Massimo Castagna. These pots are made in Italy and only 10 are crafted per day, making this more than a tool, but a piece of art as well.
Find it here: https://www.momastore.org/museum/moma/ProductDisplay_Glass%20Pot_10451_10001_191558_-1_26669_26670_185600
5) For the high school student who is really into "Sneaker Culture"…
With the well-received exhibition this year at the Brooklyn Museum, sneaker design has firmly cemented its place as an artistic discipline. This sneaker customization kit will give your high schooler the opportunity to express himself while elevating those dirty old Nike's to a new level.
Find it here: http://www.uncommongoods.com/fun/diy-kits/diy-kits